Here at Badass Authors, we are overjoyed to tell you our first Anthology, Twisted Love, an Anti-Valentine's Day celebration in writing, is now published!
Live on Smashwords.com, and soon to be print paperback through Createspace.com/Amazon, it has been an instant success
We are very pleased to let you know, with 58 downloads on day one, Twisted Love has already received its first 5* review! (see below)
So, without further adieu, we give you, Twisted Love!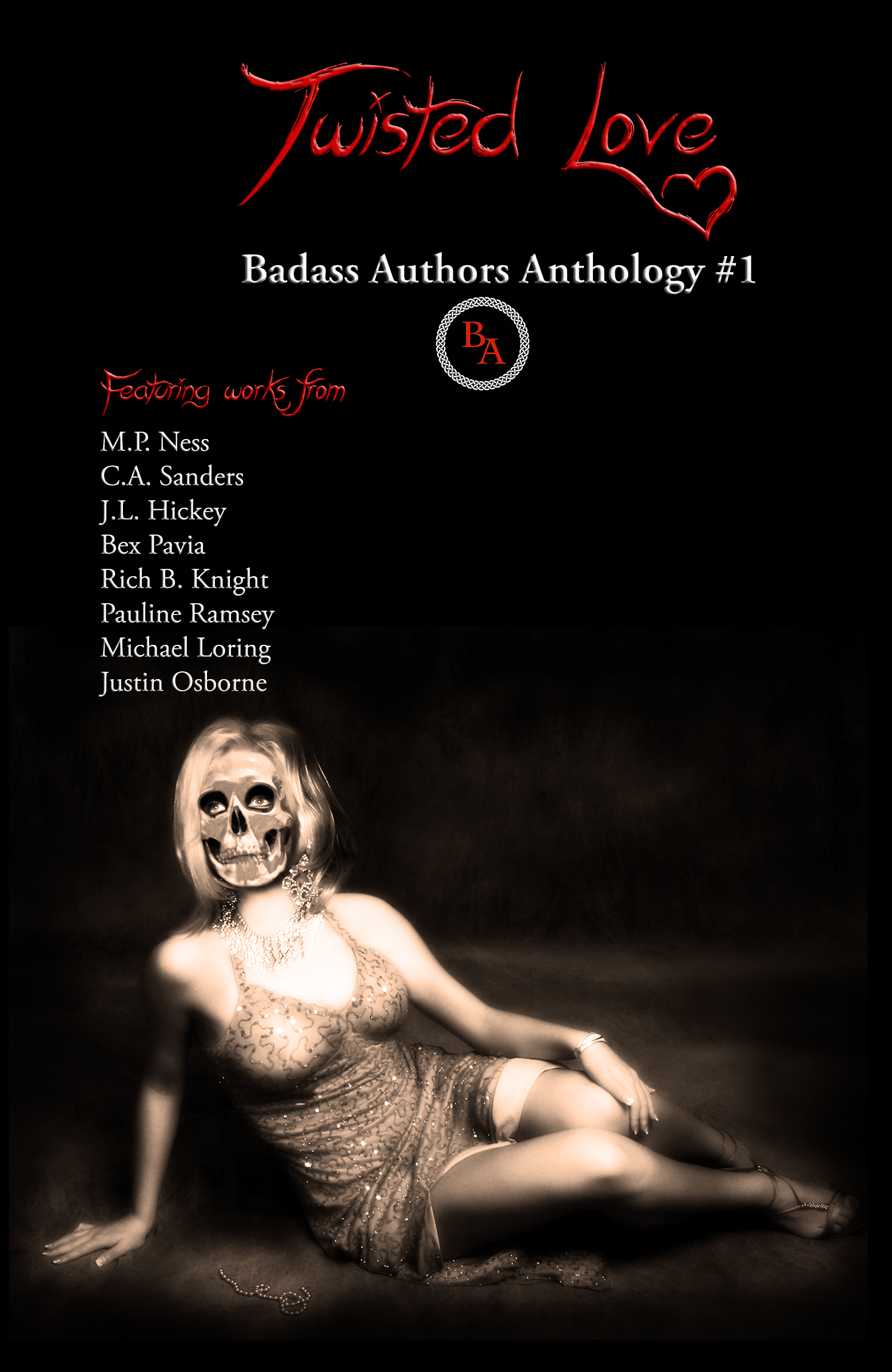 A collection of romantic tales woven from the frayed threads of the madness of love...
Presented by the deliciously contorted minds of the Badass Authors Collective.
Faerie Curses, Witchcraft gone wrong, Demonic Lovers, Lovelorn Zombies, and much more await you within these pages...if you dare to turn them.
This marks the group's first anthology of short stories and poetry since its inception, released for Valentine's Day 2014.
However, as with their group's spirit, the anthology is... well... twisted.
It's an Anti-Valentine's Day celebration for the darker hearted and minded!
Available !!FREE!! at Smashwords!
Contributing Badass Authors include-
Bex Pavia
Michael Loring
C.A. Sanders
Rich B. Knight
Pauline Ramsey
J.L. Hickey
Justin Osborne
and
M.P. Ness
Edited by the wonderful EditorCat, Maryanne Torgerson
(editor of E.L.F. - White Leaves by M.P. Ness)
Other contributions include-
Formatting and Cover Art by our own Badass, M.P. Ness
BA Logo Design by our own Badass, Natasha Wetzel
Cover Blurb, Font, and General Team Organization throughout the publication process by our own Badass, Justin Osborne
with Photography by Barbara Tillison
With any luck, we will bring even more of the team together to be ready for BA Anthology #2!
And soon, look for Twisted Love, BA #1, in paperback!
We will keep you posted, as always, on any of these sorts of developments...
So stay tuned for any news of that!
And now, the Review for Twisted Love, from All Things Book! 5*'s!